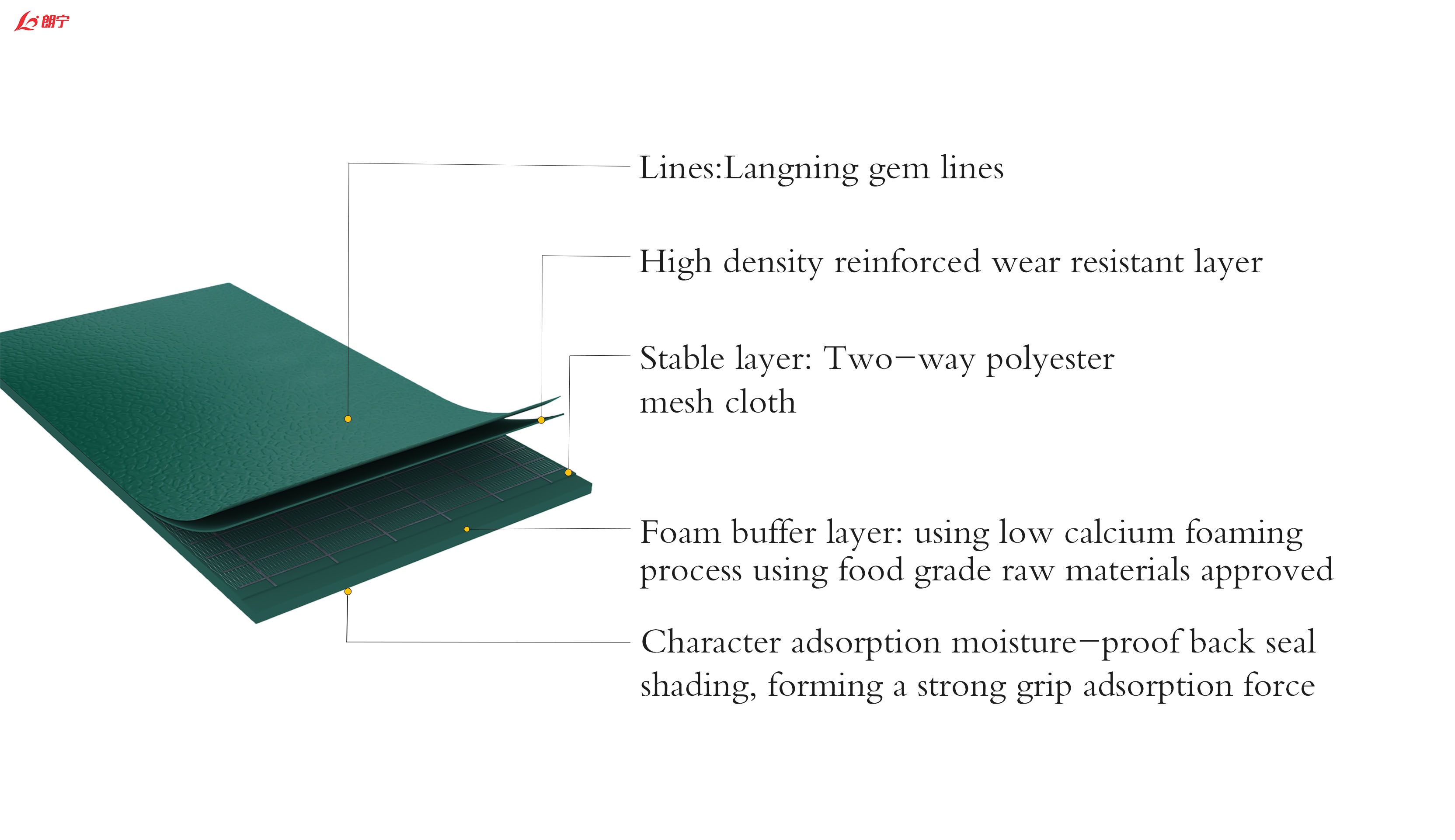 Crystal Stone 6.0mm profile chart
Features:
1. Environmental protection and safety: the use of high quality PVC raw materials and formula design, natural environmental protection.
2. Feet comfort: the pure material, so that the floor surface layer and the foaming layer can maintain good elasticity and flexibility, can provide a good sense of comfortable feet.
3. Stable entrainment: prevent floor size change, no deformation and no fracture
4. Anti-skid and slow shock: the grain has good anti-skid performance, layer foaming to ensure the floor good impact absorption and slow shock, to provide professional movement protection for the athletes.
Color Scheme Example
We also have a lot of color schemes
You can contact us at any time
Tell us what you need
Let us work together to create a unique and vibrant venue