As schools and units continue to invest in the construction of sports facilities, many units are beginning to consider the use of spare plots of land to transform staff living places. The requirements for flooring in the renovation of sports venues are also very high. The flooring needs to have some practical functions, but also aesthetic and protective properties. The Tianchang Bus Terminal in Anhui Province chose Langning's products.
The basketball court was laid with Langning Maple 6.0.
The main court of the standard basketball court is laid with Langning Maple 6.0, which is designed to imitate the texture of wood flooring and has a beautiful and generous paving effect. Professional anti-slip surface treatment, so that the floor friction is moderate to meet the needs of various sports.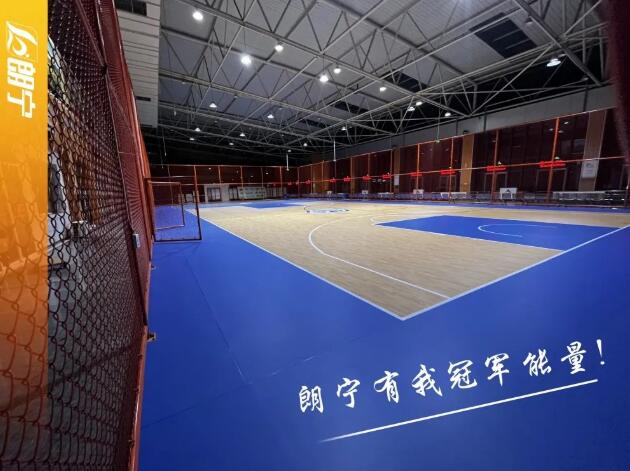 Maple wood grain 6.0 of the entrapment into the glass fiber and polyester mesh cloth, effective prevention of floor shrinkage, deformation, extend the service life of the floor.
Maple wood grain 6.0 adopts two-color dual-density foam layer using high-density copolymer, so that the floor toughness outstanding, elasticity excellent, not only can increase the sports landing elasticity, but also has good impact absorption, effective relief sports tremor, for ankle, meniscus, spine, brain, etc. to provide safe, professional sports protection.
The three-second zone and buffer zone of the standard basketball court are chosen to be laid by Langning Gemstone 6.0, which has a unique "gemstone" pattern surface layer, concave and degree, brown and flat to effectively prevent dirt and dirt hiding and facilitate site cleaning. 1.3mm thickness of PVC wear-resistant layer, so that the floor has excellent wear resistance, while ensuring the best friction coefficient, vertical deformation rate and shock absorption. Vertical deformation rate and vibration absorption, to extend the service life.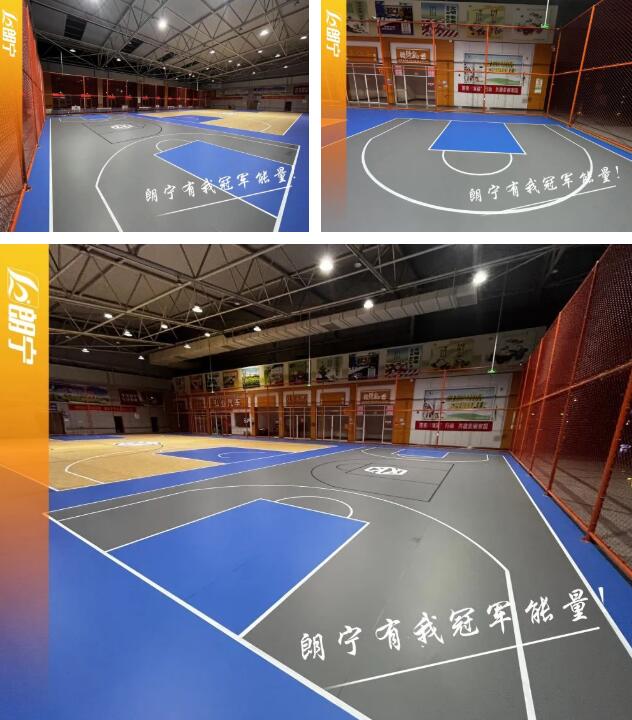 Gemstone grain 6.0 is high dense double-layer foam, so that the floor has excellent impact absorption. It effectively reduces the vibration damage caused by sports reactions to the feet, ankles and knees. It provides safe and professional sports protection for sportsmen.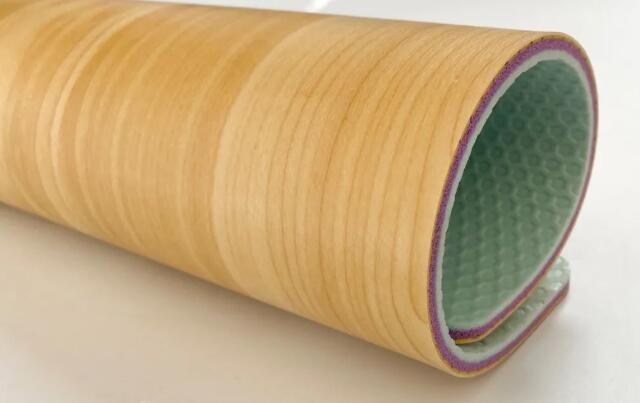 Maple wood grain 6.0
Product Specifications: Infinite length * 1.8 m (width) * 6.0 (thick)
Product color: Yellow
Applicable venues: basketball courts, gyms, yoga rooms and other multifunctional sports venues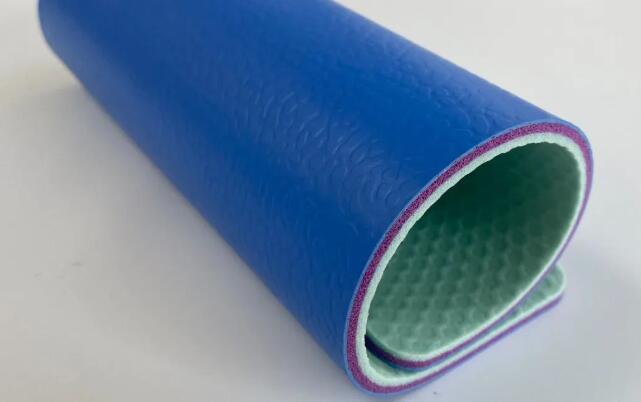 Jewel pattern 6.0
Product Specifications: Infinite length * 1.8 m (width) * 6.0 (thick)
Product color: red, green, gray, lake blue (subject to the real thing) orange
Applicable venues: basketball courts, gyms, yoga rooms and other multifunctional sports venues