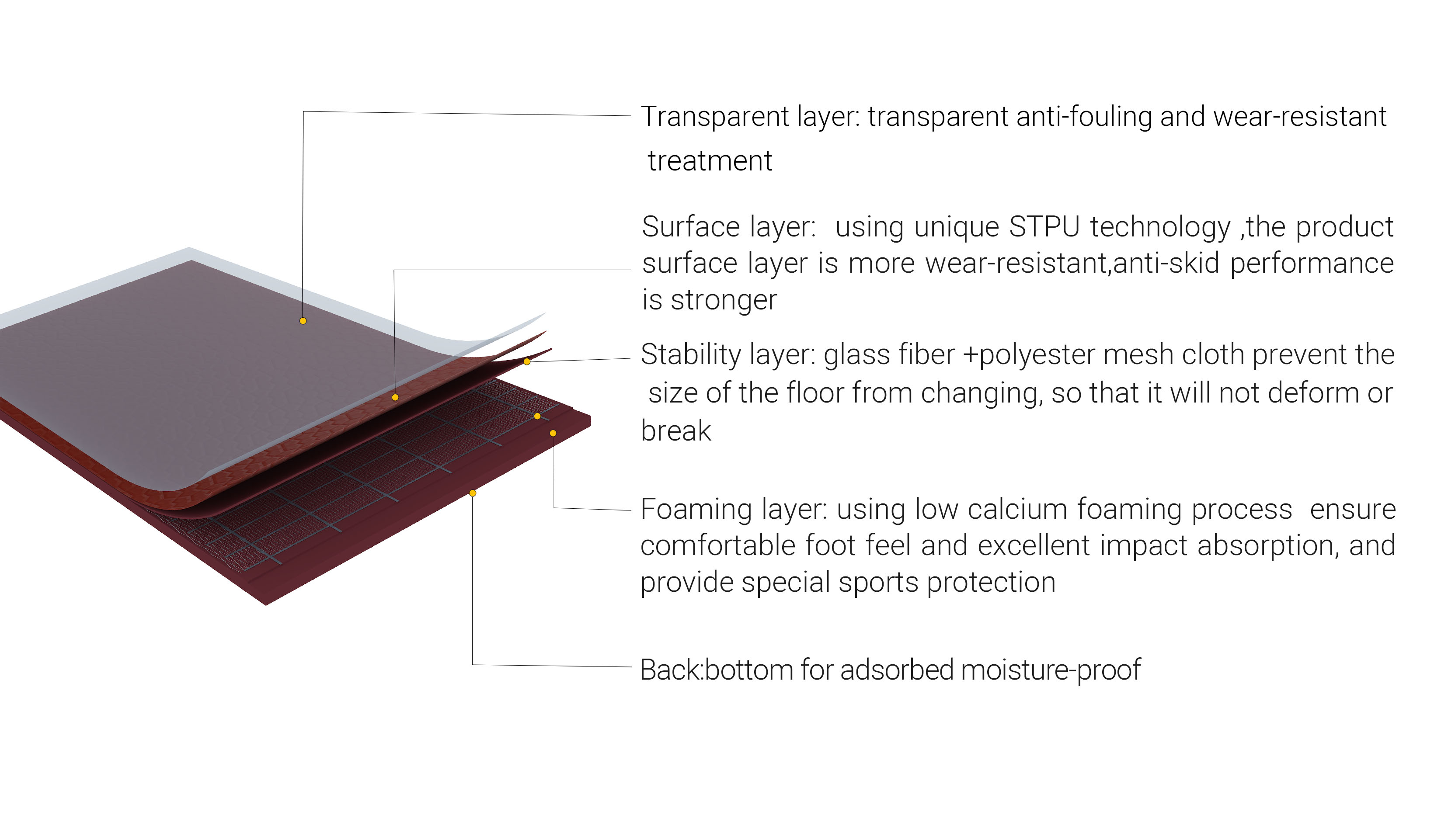 Seven Star Stone profile chart
Features:
1. Patented grain:Unique "artificial stone" grain won the national design patent
2. Environmental protection and safety: the use of high quality PVC raw materials and formula design, natural environmental protection
3. Stable entrainment: integrated into glass fiber and fiber mesh cloth, prevent floor size change, no deformation and no fracture
4. Flexibility and anti-skid: high quality resin material, so that the floor surface layer and foaming layer can maintain good elasticity and flexibility for a long time, good anti-skid performance
5. Comfortable shock mitigation: high rate of elastic foaming, fine structure and high toughness, to ensure good impact absorption, feet feel comfortable, effectively reduce the movement reaction force caused by vibration damage
6. Moisture proof and deviation proof: Langning specially grain back plate, forming a strong grip on the ground adsorption, prevent the site movement.
Color Scheme Example
We also have a lot of color schemes
You can contact us at any time
Tell us what you need
Let us work together to create a unique and vibrant venue