Details of Badminton Court Sand Surface Flooring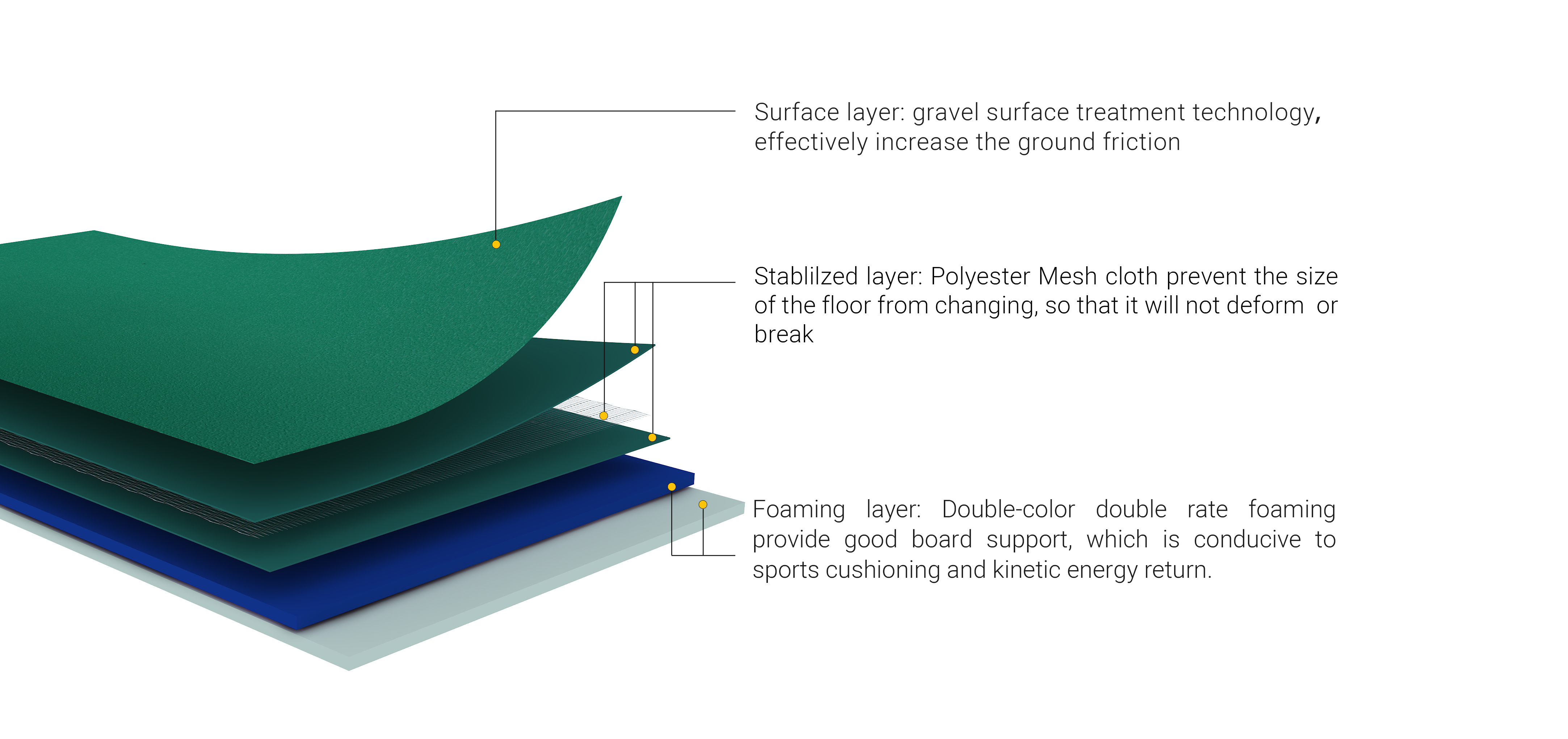 The badminton court sand surface flooring is finally form in combination of gravel surface layer, stabilized layer and foaming layer to give extra board support and stability.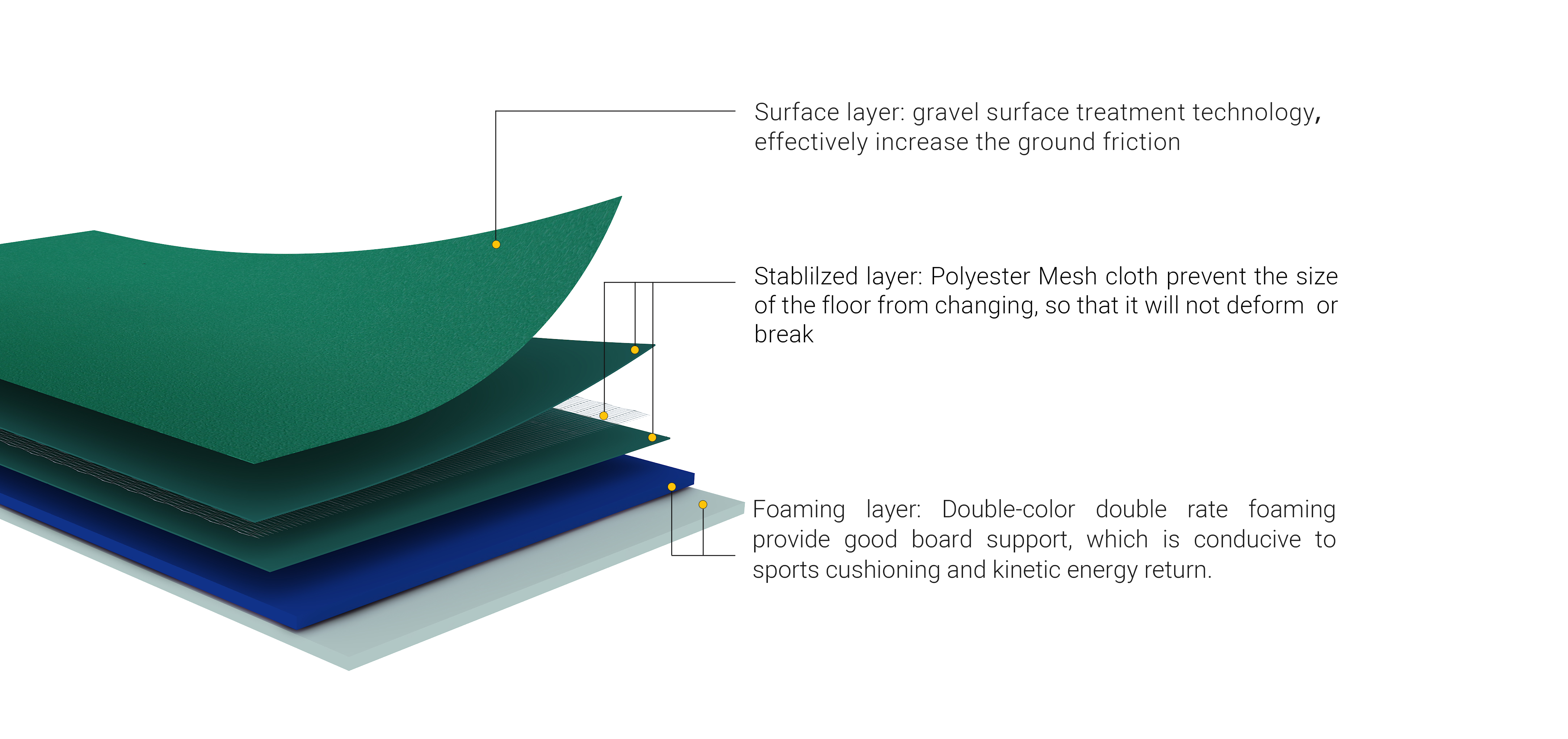 Crystal Sand Surface 4.5mm Profile Chart
Features of Badminton Court Sand Surface Flooring
1. Environmental protection and safety: the badminton court sand surface flooring uses high quality PVC raw materials and formula design to offer natural environmental protection.
2. Feet comfort: the pure material, so that the floor surface layer and the foaming layer can maintain good elasticity and flexibility, can provide a good sense of comfortable feet.
3. Stable entrainment: prevent badminton surface floor size change, no deformation and no fracture.
4. Anti-skid and slow shock: the sand grain has good anti-skid performance, double layer foaming to ensure the floor good impact absorption and slow shock, to provide professional movement protection for the athletes.
Please feel free to contact us to get more information you need. Your requirements are welcome so that we can offer it based on your demands.