Features of Litchi Pattern Badminton Court Flooring
Food grade raw material production, non-toxic and odorless, safe and environmental protection.

This is a product with high liquidity in the market and occupies a very important position in the market at present. If you mainly consider the price, this is a good choice

The grain design comes from the litchi skin structure, which ensures the anti-skid performance of the floor glue naturally and aesthetically.
Layers of Litchi Pattern Badminton Court Flooring
The surface of the Litchi Pattern Badminton Court Flooring is pressed with litchi pattern which can increase the friction to guarantee the effect of the movement and protect the plays from injured when playing. The 4 layers (3.5mm) offer a better rebounce capacity.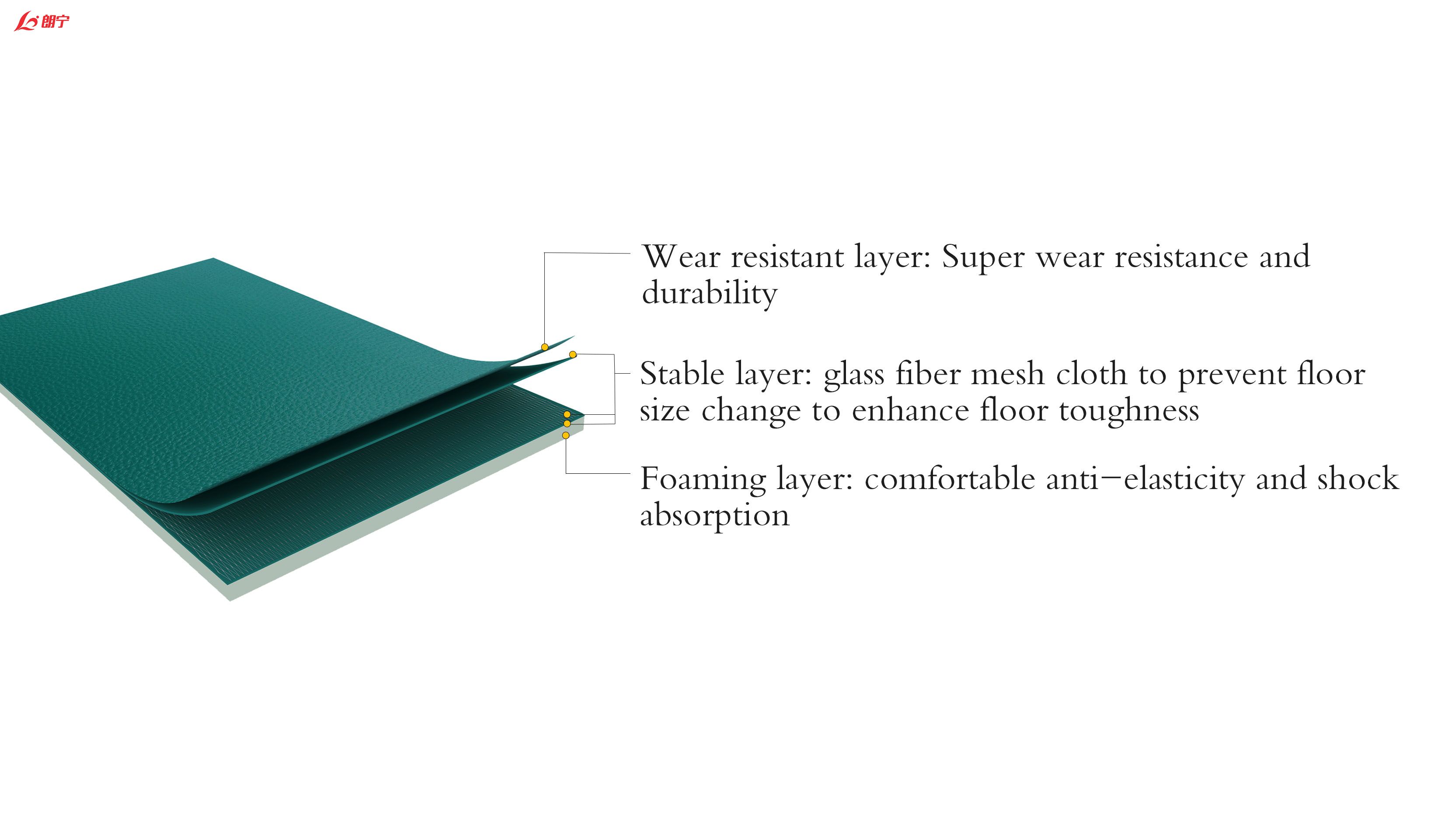 UPDATE YOUR COURT WITH LITCHI PATTER BADMINTON COURT FLOORING
Langning Sports is willing to share our good quality litchi pattern badminton court flooring to more countries and benefits more people who love badminton and sports. With strong R&D strength and strict quality control system, Langning Sports focus on the social responsibility and provides badminton court flooring materials with environmental friendly raw materials and safe production process. Welcome to contact us to further talk with us about your requirement, and we would like to offer you the best badminton court flooring solution.